Reebok Acquires Luta Sportswear and Announces Long-Term Partnership with Boxing and Martial Arts NGO Fight for Peace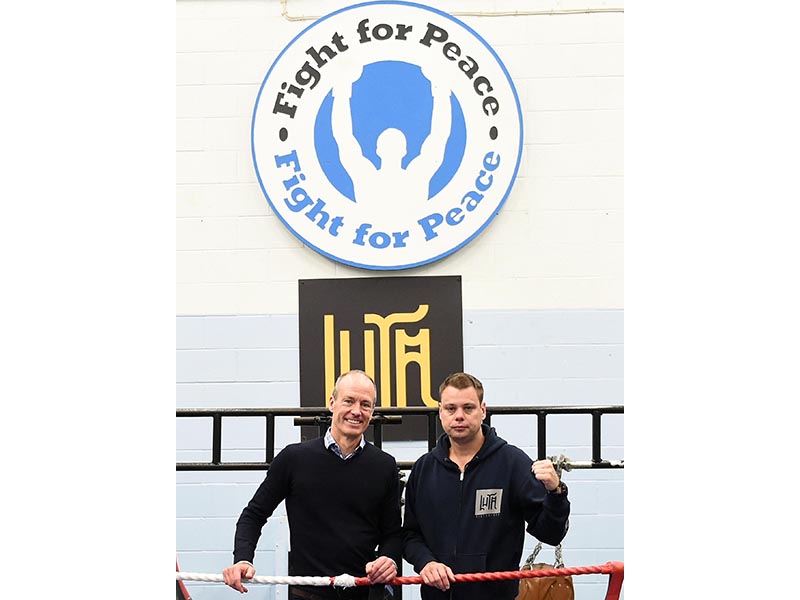 25th November 2014 - London, UK – Reebok International has announced the acquisition of U.K.-based, boxing and martial arts brand, LUTA, and a long-term alliance with Fight for Peace, a non-profit organization which combines boxing and martial arts with education and personal development, and helps more than 100,000 young people in communities affected by crime and violence.
Fight for Peace and LUTA were founded by Luke Dowdney MBE, a former amateur boxer and British Universities champion, who used the sport as a means to attract and work with young people from Complexo da Maré, a complex of 17 favelas in Rio de Janeiro, where the project began in 2000 followed by a London Academy in 2007 as well as satellite projects across the world.
Today Fight for Peace provides a comprehensive program combining boxing & martial arts, education, personal development, youth leadership and employability support, as well as offering a range of youth support services. Fight for Peace directly benefits over 3,000 young people each year in Rio and London, and has now trained over 100 community based organizations in its methodology across 24 countries.
In May 2011, Dowdney launched LUTA with the purpose of creating quality, high-end, socially responsible sportswear and was developed following consultations with professional athletes, industry-leading sports apparel designers and top performance fabric technicians in order to produce high-performance sportswear. LUTA directly supports Fight for Peace, donating half of its sales profits to the organization.
Speaking from the Fight for Peace London Academy, Matt O'Toole, President, Reebok, said:
"We are honored to be able to establish this partnership with Fight for Peace and include LUTA within our sporting portfolio. The work Luke and the team have done over the years to help young people who are growing up with tremendous challenges, surrounded by drugs and violence, is remarkable and is something we are looking forward to supporting and expanding so that together we can help even more young people at risk."
Luke Dowdney MBE, Founder of Fight for Peace and LUTA, said:
"Our new partnership with Reebok and its acquisition of LUTA is incredibly exciting for Fight for Peace and its future. Both organizations share a strong belief in the power of fitness and training and the impact it can have on young people's lives, particularly those at risk of being involved in crime and violence. Working with Reebok allows us to continue to build awareness for Fight for Peace, as well as secure a long-term funding structure for us to develop our international growth and development."
Further details of the partnership are not being disclosed at this time.
CONTACTS
Dan Sarro

Corporate Communications

United States

+1 781 401 4443

Andrea Nirsimloo

M&C Saatchi Sport & Ent.

United States

andrea.nirsimloo@mcsaatchi.com

646-619-2813