Danai Gurira and Reebok to Empower Women Across the Globe with New Partnership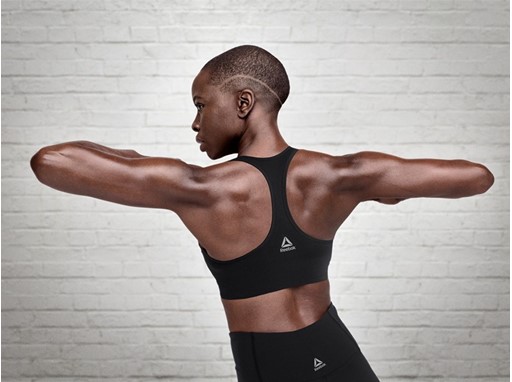 Boston, Mass. – July 13, 2018 – Today, Reebok announces a new partnership with one of the most powerful paragons of women's strength, award-winning playwright / actor Danai Gurira. The global fitness brand and Gurira will together enable women of all walks of life become their own heroes, furthering Reebok's mission of helping people around the world to Be More Human.
Gurira - whose on-screen ferocity is matched only by her activism off it - is an outspoken supporter of self-acceptance achieved through fitness and wellness. Her collaboration with Reebok will explore physical and mental strength as a platform for power as she joins an evolving roster of dynamic women, united by Reebok to lead a female-first campaign launching later this year.
"Strength sits at the center of my personal beliefs and the characters I portray, but only recently has it become culturally synonymous with what it means to be a woman. It's long overdue, considering the path that's been laid by cultural rebels and renegades throughout history to drive change."
"We all view strength differently: through physicality, through mental fortitude, through honesty, and perhaps most importantly through community. My goal is to work with Reebok to galvanize women in all communities to find strength within themselves so that we may continue to lead this cultural revolution. Each one of us should be hero to each other."
Later this year, Gurira will join Gal Gadot, Gigi Hadid and Ariana Grande and other internationally recognized women in a new campaign to inspire and enact change through fitness.
"'Be More Human' is not only our brand platform. It's a real, tangible effort to help women achieve their full potential and drive the world forward. Danai brings with her a unique intensity that's already inspired countless women to discover their own strength. We're thrilled to have her join our family and help lead this inspiring coalition," said Todd Krinsky, GM of Reebok Performance.
For additional information about the partnership, exclusive content and upcoming news, visit
Reebok.com/us/danai
_gurira
and follow @Reebok, @ReebokWomen, and @DanaiGurira.
CONTACTS
Media Contact

M&C Saatchi Sport & Entertainment

United States

reebokfitness@mcsaatchi.com

-
MORE FROM BRAND PARTNERS
SUBSCRIBE TO RSS FEED
XML