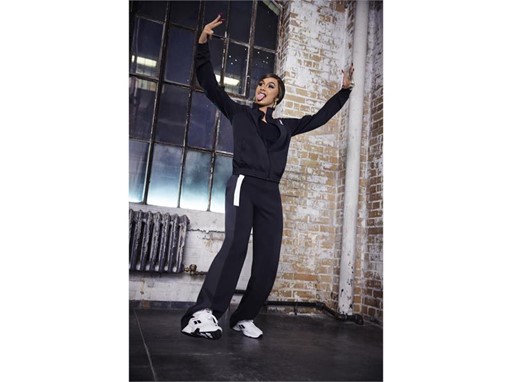 OKURRRRRRR
Cardi is emblematic of what our brand has done well over the years and that is to be bold, provocative and uninhibited. Not only is she a world-class entertainer, but she's also a mother, a style icon, a pop culture magnet and – above all else – an unrepentant individual. In fact, to many, she is the voice of individualism. For a brand that prioritizes realness above perfection and humans above superstars, she is the archetype of our ideal "collaborator."
Together, our goal is to invigorate a new consumer around the versatility and excitement of Reebok's rich and authentic history while also engaging existing brand fans to celebrate our heritage in footwear and streetwear. Cardi will be supporting our Classics business as well as upcoming 2019 brand initiatives. She's already begun to promote the Aztrek, which is a perfect way to walk into this partnership because the sneaker was introduced as an "off-road" running shoe in 1993, when all anyone made and wore were traditional, cookie-cutter running shoes. As someone who's always diverged from the pack, Cardi was born to wear this.
Cardi B joins Reebok's growing coalition of game-changing women, including Gal Gadot, Gigi Hadid, Danai Gurira, Victoria Beckham, and more. This collaboration will be a continuation of the brand's shift in strategy from celebrities creating their own sub-brands and silhouettes to celebrities bringing attention to Reebok's iconic sneaker models.
There is no one better to join us in shattering convention and boldly revealing what we have in store for 2019 than Cardi B.
CONTACTS
Dan Sarro

Reebok - GLOBAL

United States

+1 781 401 4443
MORE FROM BRAND PARTNERS
SUBSCRIBE TO RSS FEED
XML