"FITTEST MAN ON EARTH" RICH FRONING SIGNS LANDMARK CONTRACT WITH REEBOK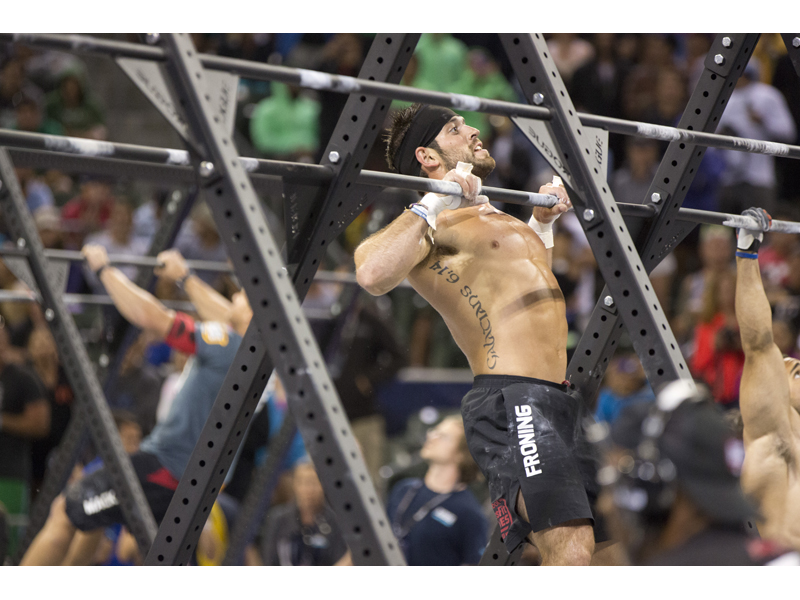 CANTON, MA – July 22, 2014:  Reebok today announced that three-time CrossFit® Games Champion and Fittest Man on Earth™ Rich Froning has signed a long-term contract with the brand, a deal which will ensure that Froning remains a Reebok endorsed athlete throughout his professional career. This unprecedented agreement signals not only Reebok's commitment to helping Froning remain at the top of his sport, but the incredible growth of CrossFit and the CrossFit Games.
"There is no doubt that Rich is the world's premier CrossFit athlete. His track record speaks for itself," said Chris Froio, Vice President of Fitness and Training at Reebok.  "With our long term commitment to CrossFit, it was important that Rich be part of helping us continue to innovate and push the sport forward. Over the past few years, he has been instrumental in helping us develop products such as our Nano series and our CrossFit board short, and he will continue to play a huge role in the future."
Froning began his relationship with Reebok in 2010, when Reebok became the exclusive outfitter of CrossFit and the CrossFit Games.  Since then, he has gone on to dominate the competition, winning the past three CrossFit Games and becoming the face of the sport in the process.
"I am extremely happy to be able to say I am with Reebok for the rest of my career," said Froning.  "I believe in what Reebok stands for and from the very beginning they have demonstrated an incredible level of commitment to not only me personally, but to the sport of CrossFit. With this partnership, I am showing my commitment to the brand and its mission and I'm excited about what we can do together in the future to take CrossFit to new heights."
Froning, a Tennessee native, is the preeminent CrossFit athlete in the world. He is the only male athlete to repeat as CrossFit Games Champion in the history of the competition. Since finishing second in his first time competing in 2010, he has won the 2011, 2012 and 2013 Games, and is the favorite to win again when the 2014 Reebok CrossFit Games kick off on July 25 in Carson, CA. He is the owner and head coach of CrossFit Mayhem in his hometown of Cookeville, Tennessee.
With this new agreement, Froning will also play a significant role in Reebok's marketing, promotional programs and events around the world.
CONTACTS
Andrea Nirsimloo

M&C Saatchi Sport & Ent.

United States

andrea.nirsimloo@mcsaatchi.com

646-619-2813

Dan Sarro

Corporate Communications

United States

+1 781 401 4443