Reebok and Ragnar Relay Announce Global Partnership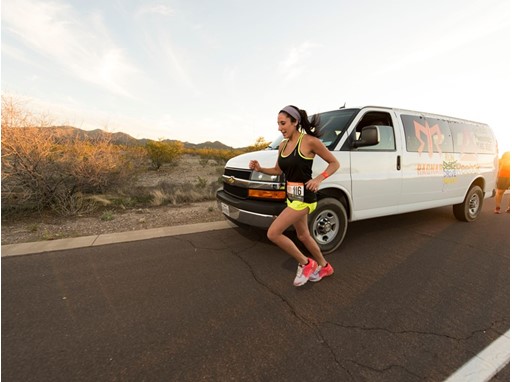 Reebok launches new running partnership celebrating running at the core of fitness
Canton, Mass – May 12, 2016: Global fitness brand Reebok and Ragnar Relay, the largest overnight running relay series in the United States, have today announced a new, multi-year partnership.
Reebok is now the title sponsor of the Ragnar Relay series, which plans to expand globally beyond the United States in 2017. The collaboration was officially launched today at Reebok's Global HQ in Canton, Massachusetts, ahead of Reebok Ragnar Relay Cape Cod, with all race participants invited to the Reebok campus to help celebrate the new partnership.
With the first race held in 2004, Reebok Ragnar Relays are long distance, overnight running relays that take place in some of the most breathtaking places in the world. With little sleep, teams comprised of 12 runners dig deep to conquer around 200 miles of road in two days and a night with their friends and communities by their side. The Ragnar experience is as competitive as each team makes it, meaning it is the perfect race for everyone, from every day runners to elite athletes. Ragnar's innovative approach to running brings a new challenge to anyone looking to tackle a road race.
Through this new partnership, Reebok's mission is to continue to change the way that people perceive and experience fitness. Reebok's 'Be More Human' philosophy is designed to empower everyone to discover the physical, mental and social benefits of fitness, with running at the core of fitness.
Scott Daley, General Manager of Running at Reebok said, "Reebok has always been committed to pushing boundaries within the running space, which makes the Ragnar Relay series an ideal partner. These races are not just a physical experience; they challenge our minds, liberate our potential and celebrate accomplishments as a team. The mental, physical and social elements of this unique series encompass Reebok's own view of what is it to Be More Human and we're excited for what lies ahead in the coming years together."
As part of this new partnership, Reebok will further its product development in running by testing and validating key footwear innovations, including new products to be released in Spring Summer 2017.
"Aligned in our brand missions to help ordinary people accomplish extraordinary challenges, we look forward to what this global partnership will bring our runners in the coming years," said Ragnar CEO Chris Infurchia. "We are already seeing a lot of excitement from Ragnarians surrounding our new initiatives such as the Reebok's offer to give every team captain a pair of shoes."
CONTACTS
Lindsay Durr

Reebok Global PR Manager

United States

-