Reebok Celebrates the Magic of Cinderella with a Dazzling Instapump Fury Release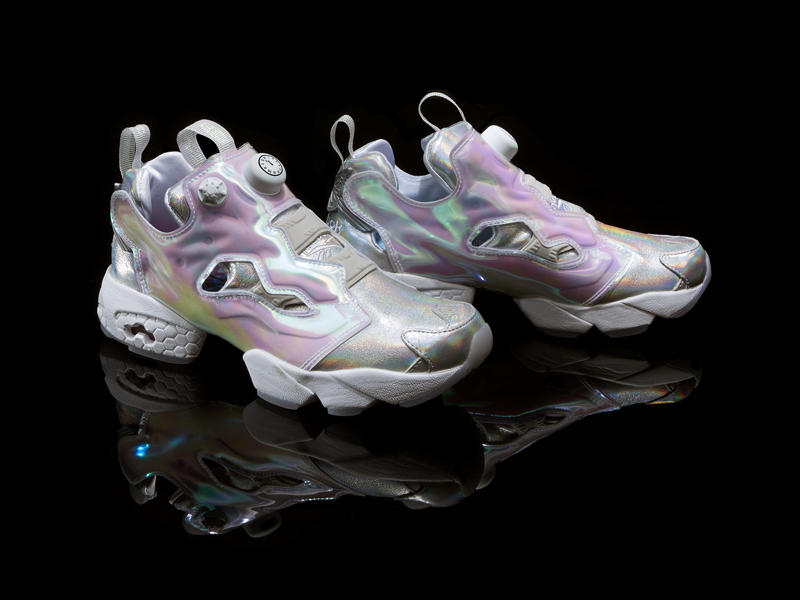 Reebok Classic gives the beloved fairy tale a contemporary fashion revamp to coincide with the "Cinderella" film release
London, England /Boston, MA June 3, 2015- Reebok Classic announces a magical new collection honoring the Disney feature film, "Cinderella," with an exclusive Instapump Fury.
Reebok is celebrating the live action retelling of the classic animation film with a new collection that captures the wonder and magic of Cinderella. Cinderella is an iconic character whose story of courage and kindness in the face of adversity has inspired fans for generations.  These qualities perfectly embody the Instapump Fury's timeless and iconic silhouette.
The Reebok Classic Instapump Fury features an enchanting makeover with luxe materials and intricate, sparkling details that capture the elegance and grace of Cinderella. The collection reimagines the fairy tale's famed glass slipper by combining a premium metallic silver Italian Pellegrini leather upper with a clear iridescent Pump bladder for an alluring, dazzling shoe that is fit for a princess. The pivotal moment of the clock striking midnight is represented with a screen-printed clock icon on the Pump tongue. Delicate butterflies are featured on the heel and sock print for an extra feminine touch. To complete the magical transformation, the shoe sports a crystal outsole that will appeal to fans both young and old.
The Girl's Versa Pump Fury Cinderella is available for $65/€65, while the Women's Instapump Fury Cinderella is available for $180/€180 at Reebok.com​ and select retailers worldwide.
CONTACTS
Michaela Bero

Reebok International

United States

781-401-4219