Reebok Launches "Hunt Greatness" with J.J. Watt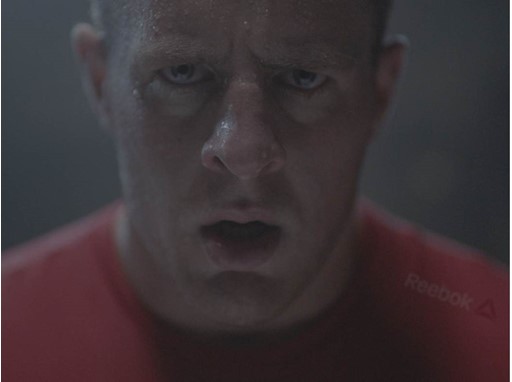 BRAND CAMPAIGN CELEBRATES WHAT IT TAKES TO PURSUE GREATNESS EVERY DAY
Canton, MA – May 23, 2016 – Today, Reebok launches "Hunt Greatness," the campaign and platform created by the global fitness leader and creatively inspired by J.J. Watt.  An extension of the brand's call to Be More Human, Hunt Greatness encourages people to pursue a better version of themselves, every day, through fitness.
The striking prologue video was revealed today and is a prelude for much more to come. Celebrating the work ethic and drive that are hallmarks of Watt's career, the series of three videos will show how JJ is forever hunting greatness.
The overall campaign is built from the idea that, at our core we are all predators, but we no longer hunt to eat, we hunt to become our best selves and for JJ Watt, this endless pursuit of greatness is what drives him every day. Every game, every practice, every training session is another chance to overcome obstacles and capture it - pushing himself to the limit to achieve his very best.
"The Prologue" also features the launch of the official J.J. Watt logo and sets the stage for the launch of Watt's first signature products from Reebok, coming later this summer. The campaign will also have an ecosystem of content across all digital & social platforms as well as experiential and retail activations.  At every stage the campaign creates opportunities for everyone to show how they too Hunt Greatness.
"Greatness is not something that you can sit back and hope for. It is not something that you can chase. Greatness must be hunted. When you hunt something, you study your prey, you create a tactical plan and you attack until the mission is accomplished, overcoming any obstacles that may be in your way," said Watt, a three-time recipient of the AP NFL Defensive Player of the Year Award. "Each one of us has our own definition of what greatness is, but we can all hunt together. That is what Reebok and I are teaming up to do with the Hunt Greatness campaign. We are going to give people the tools and the motivation to hunt their own personal greatness. Happy Hunting."
"The Hunt Greatness campaign goes right to the core of what we stand for as a brand, inviting consumers to Be More Human by pushing their limits every day through fitness. JJ Watt shares our purpose better than anyone. He gets up every day to Hunt Greatness and never stops trying to be improve who he is through training. This is just the start of many things to come this Summer from Reebok and JJ Watt," said David Oksman, Head of US Marketing.
CONTACTS
Dan Sarro

Corporate Communications

United States

+1 781 401 4443

Jenny Shanley

Public Relations

United States

+1 781 401 4548