Reebok Launches Compelling New Campaign Celebrating Physicality and Human Connection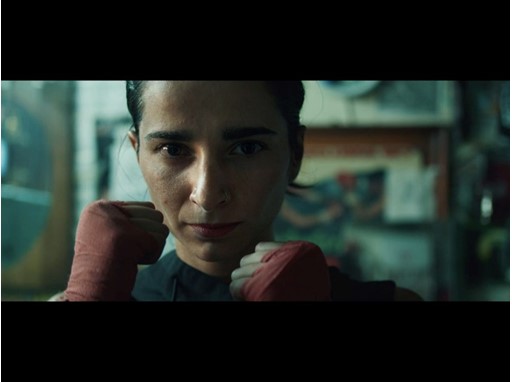 Brand launches new campaign, 'HANDS', the latest evolution of Be More Human; makes thousands of top trainers available for free in key cities across the U.S. this week
CANTON, Mass. – JANUARY 17, 2016 – Today global fitness leader Reebok launches a rousing suite of films that champion the hard work and physicality that lead people to more enriched lives, and celebrate the value of human connection.  
The series is the latest evolution of the brand's Be More Human rally cry, which encourages people to be the best possible version of themselves physically, mentally and socially, continuing Reebok's mission to change how people perceive and experience fitness.
The series examines the physical blemishes – from calloused, scarred hands to a worn-out pair of running shoes – upon which our life stories are written. The first film, 'Hands' is a gritty examination of people pushing their bodies to their physical limits, through the tight framing of their beaten hands. 'Mom' is a touching look into the relationship between a mother and her daughter, who comes across her mother's Nano sneakers when trying on heels in her closet. Upon finding the shoes, she gains a newfound admiration for her tough CrossFit parent. The final film, 'Slide' tells the story of a man whose life is suddenly disrupted, so he turns to running in an attempt to find purpose and focus as he attempts to rebuild his life. 
The message at the heart of the series is that as our bodies, and gear, change, so do we - becoming braver, kinder, more confident and ultimately more connected human beings, to ourselves and to others. Each film can be viewed at
www.reebok.com/storiesofprogress
​
To celebrate the launch, thousands of ReebokONE trainers will be available across 10 U.S. cities from Tuesday, Jan. 17, to Friday, Jan. 20, offering workouts in exchange for a simple handshake as a way to physically and socially connect people through fitness. Consumers will be able to book a free workout through new trainer-on-demand app
Handstand
​ in New York City, Los Angeles, Boston, Dallas, Washington D.C., Philadelphia, San Francisco, Chicago, Seattle and Miami and participate in the session anytime during January.
"We're tremendously excited to move into this next phase of Be More Human, the philosophy that underpins everything we do," said Yan Martin, Vice President, Global Brand Communications at Reebok. "Crucial to this content is a recognition of the importance of human connection, of using the body as a vehicle to communicate with one another and through which we strive to reach our potential. There could be no better expression of this than offering trainers from our ReebokONE network to provide workouts in key cities, and only asking for a handshake in return. We look forward to seeing the impact this will have on people from all walks of life and across the country."
The ReebokONE network is a global community of more than 100,000 trainers, each dedicated to improving people's lives through fitness. With the average price of a personal one-hour workout at an estimated $50, over the course of the four-day movement Reebok will provide up to $250,000 worth of free training sessions.
The robust digital and print campaign will be supported by 'Stories of Progress', a compelling online platform that is an extension of the Be More Human experience, featuring a range of inspirational influencer stories among other engaging content. Rich storytelling will continue at brand events, retail touchpoints and Reebok FitHub locations.
"Our hands and our shoes say a lot about what we've been through and who we are as people," said Will McGinness, ECD at Venables Bell & Partners. "We wanted to embrace that truth to further dimensionalize what Be More Human is all about. We're showing that this commitment to pushing yourself physically can have an impact on your life beyond fitness."
The film series was directed by Diego Contreras and created by Venables Bell & Partners in San Francisco, CA.
CONTACTS
Andrea Nirsimloo

M&C Saatchi Sport & Ent.

United States

andrea.nirsimloo@mcsaatchi.com

646-619-2813

Dan Sarro

Corporate Communications

United States

+1 781 401 4443