REEBOK PARTNERS WITH GLOBAL FITNESS ICON EMILY SKYE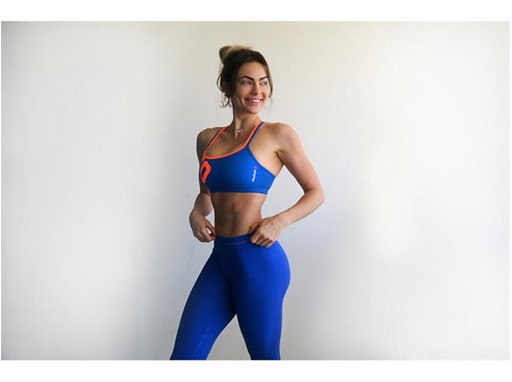 Boston, MASS – Global fitness leader, Reebok, is proud to announce internationally renowned Australian fitness professional Emily Skye as its newest global fitness ambassador, partnering with the brand to engage and motivate women around the world on body positivity and unlocking their potential through fitness.
Emily is one of the world's most powerful fitness and health influencers online, the founder of the hugely popular F.I.T fitness workout and epitomizes the true embodiment of Reebok's Be More Human philosophy – promoting the significance of physical, mental and social health to achieve our full potential.
"Through fitness, I firmly believe every human has the potential to change for the better through the mind as well as the body. This synergy is the foundation of my partnership with Reebok who possess, cherish and exert the same values that motivate and inspire me every day. This is a incredibly exciting opportunity and I can't put into words how excited I am about what can be achieved with this brand at my side," Emily said.
Emily will spearhead a number of Reebok collaborations and initiatives to stimulate meaningful conversations on body positivity, shattering the perceptions of 'perfection' and inspiring self-betterment among women around the world.  
In a unique and groundbreaking 'first' for the brand, Reebok will also collaborate with Emily on a special footwear creation in 2017; working directly with Emily and her fans around the world to 'crowd source' ideas and preferences for a brand new functional training shoe.
"Emily isn't only an inspiration to her millions of followers around the world – she's an inspiration to the very people that walk the hallways at Reebok every single day. She has an amazing story that typifies what our Be More Human philosophy stands for; that enriching our lives through fitness can have a positive impact on our social and mental well being," said Steve Robaire, Director, Reebok Instructor Marketing.
"Staying at the forefront of product development is a huge focus for Reebok and to be able to work alongside Emily and her legions of fans to develop a training shoe that is precisely what they feel they need is an exciting and inspiring project. I can't wait to see what we produce!"
The Reebok Instructor Network now consists of over 100,000 personal trainers situated all over the world and Emily, as an icon and pioneer within the fitness and health community, will play an important role in influencing the strategy, support and growth of this network in the future.
"We are looking at this partnership in a different way to a traditional brand association. I want to work with Reebok on unique and honest ideas that will really strike a motivating cord with not only my supporters – but also anyone, anywhere in the world that seeks for self-improvement or struggles with self-esteem. Fitness is a pathway to help us all be the best versions we can be – through physical fitness, we can reveal our mental and emotional potential," Emily continued.
Emily joins an inspirational team of Reebok ambassadors that already includes MMA icon Ronda Rousey and fellow fitness and health expert Jennifer Widerstrom.
CONTACTS
Andrea Nirsimloo

M&C Saatchi Sport & Ent.

United States

andrea.nirsimloo@mcsaatchi.com

646-619-2813

Dan Sarro

Corporate Communications

United States

+1 781 401 4443