Reebok Releases its Spring/Summer 2016 Running Line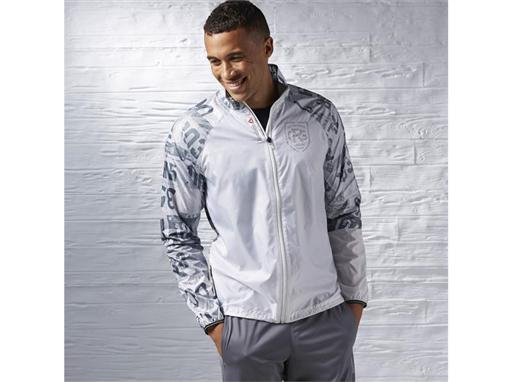 Reebok launches its Spring/Summer 2016 Running line, featuring ActivChill and Speedwick technology to offer consumers the ultimate running experience in all conditions. 
One Series Running Apparel:  Reebok's Spring/Summer running apparel features an urban flair.  The new line delivers a stylistic collection that performs across the board.  The Speedwick technology and Cordura fabric are designed to suit the FitGen consumer with fashion forward designs and performance driven functions.  The line includes a running windbreaker, running board short, short bra, long sleeve quarter zip, running tights, running long bra, 2-1 short and elevated tee. 
ActivChill Running Apparel:  The Short Sleeve ActivChill tee has enhanced breathability and moisture wicking innovation to help keep runners cool during warmer months.  The tee shirt has reflective logos in the front and in the back for added visibility in the low light conditions.  Words of encouragement to run around it, run over it, and run through it align perfectly with the brand's Be More Human message.  The ActivChill tank offers the same technology as the tee with enhanced breathability and moisture wicking innovation.  It sports 360 degree reflectivity for visibility, and bold colors for a bright addition to any running look. 
Other key products in Reebok's running line include the running arm band, running hand held, running reflective band and running socks. 
Spartan Race Apparel:  Reebok Spartan Race apparel is designed to perform when athletes are being pushed to their limits, inspiring racers to go further and push harder.  The Spartan Race line features Men's and Women's long sleeve compression, Pro Capri Pants, Pro Sport Bra, Pro Compression Short, and Pro Mud Short.  The Reebok Spartan Apparel is designed with insights from Spartan athletes and boasts protection, flexibility and breathability to allow athletes to achieve their highest potential.   
CONTACTS
Dan Sarro

Corporate Communications

United States

+1 781 401 4443