Reebok Unveils Question Mid 'Misunderstood'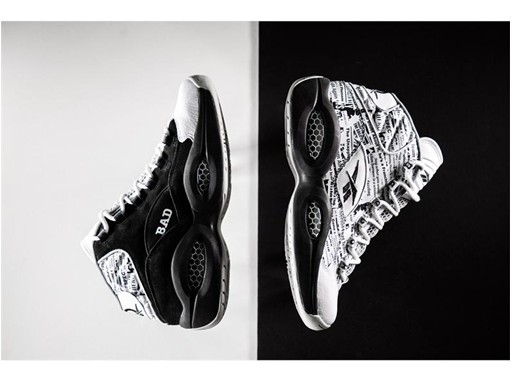 The Question Mid 'Misunderstood' is the latest release in the 20th Anniversary of the Reebok Question Mid celebration, honoring the great Allen Iverson.
It's a widely accepted truth that every story has two sides. But the contrasts of Allen Iverson's story span a greater divide than most.
To this day, Iverson remains one of the most polarizing figures in sports history. Inundated with on-court accolades and off-court controversy, he elicited a true emotional reaction from every person he encountered – they either loved him, or hated him. There was no in-between.
The former, revered him for his heart and his hustle. It wasn't hard to notice that Iverson left it all out on the court, putting up record numbers and enduring unrelenting punishment to his six-foot frame, only to get right back up for more. He played with an unrivaled fearlessness, prolific skill and an iconic style that earned the love of a city and the respect of fans across the country.
While Iverson's character and talent captivated a slew of admirers, it procured just as many adversaries. He was condemned for his rocky past and distaste for authority. Drew criticism for unprofessional behavior and poor practice attendance. He was chided for his hairstyle, his tattoos and his tendency to say whatever  was on his mind. At its worst, he was accused of playing "hero ball" before "hero ball" was even a thing. 
But despite the assumptions of his critics, and perhaps even, the assumptions of his fans, Allen Iverson didn't set out to make a statement with his style or cause controversy for the sake of it. Iverson just wanted to be himself…and win his game.
And while the stories and opinions will follow him, forever branding him as the game's most controversial player, what he really was, was misunderstood.
The 'Misunderstood' takes inspiration from newspaper headlines and other notable quotes about Allen, both positive and negative, in a black and white colorway. 
The Question Misunderstood will be available on Friday, April 1 for $129.99 at Jimmy Jazz, Shoe Palace, Villa, and Reebok.com. 
CONTACTS
Dan Sarro

Corporate Communications

United States

+1 781 401 4443